PPNW 2023 – 19-23 June
PPNW 2023 – 19-23 June
We are pleased to announce the 2023 Annual International Workshop on Physical Processes in Natural Waters (PPNW2023). This year the conference will be held in Brescia, Italy, in the period 19-23 June 2023 and will be hosted by Università degli Studi di Brescia.
The PPNW workshops focus on physical processes in inland and coastal waters and their interaction with biogeochemical, atmospheric, and groundwater processes.  We invite abstracts from all areas of physical limnology, including open-water and under-ice processes, modelling of physical dynamics, salt exclusion, suppression of turnover, salinity stratification, ebullition, and physical-biogeochemical interactions, in both natural and constructed water bodies. PPNW is an open workshop that actively seeks collaboration with related fields such as physical oceanography, atmospheric sciences, and engineering.  This moderate-sized meeting of 40-60 participants is designed to provide a collaborative atmosphere with an effective balance of presentations and time for discussion.
Brescia is a medium-sized city positioned at the foothills of the pre-Alps, in an area characterized by two deep lakes (Lake Iseo and Lake Garda) of great scenic and hydrodynamic interest. The city, located halfway between Milan and Venice, also boasts a historic center with monuments of extraordinary historical value. To get an idea of the historical, artistic and environmental interest of this area, one can take a look here. In 2023 Brescia, along with Bergamo, will be the Italian Capital of Culture and will host a set of international initiatives on different areas of culture, tourism and leisure. For instance, on Saturday 17th of June the historic 1000 Miglia vintage car race, that involves a variable itinerary Brescia-Rome and back, where only cars built between 1927 and 1957 can participate, will end in the historical Piazza della Loggia in Brescia.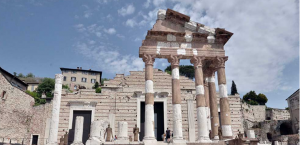 Important dates 
Abstract deadline *extended*: 28th February, 2023.  See instruction at  ABSTRACT SUBMISSION section
Abstract notifications: 15th March, 2023
Registration and extended abstract submission: 30th April, 2023
Extended abstract deadline *extended*: 10th May, 2023.  See instruction at  ABSTRACT SUBMISSION section
Cost
Early bird registration (30th April): 400 euros.
Invited lectures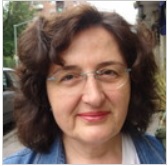 Nadia Pinardi
Full professor of Oceanography at Bologna University.
Her interests range from ocean numerical modelling and predictions to data assimilation, numerical modelling of the marine physical-biological interactions and pollutants at sea. She has written more than hundred and seventy papers in peer reviewed journals on a wide range of subjects.
https://www.unibo.it/sitoweb/nadia.pinardi/en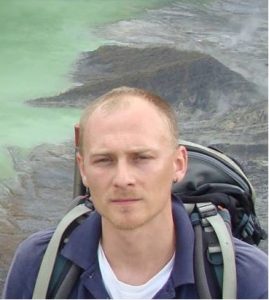 Dmitri Rouwet
Researcher in Volcanology at INGV-Bologna and Adjunct professor at Bologna University.
His main interest is the chemistry and the dynamics of active volcanic lakes. His aim is to shed light on the functioning of the lake-surrounding volcano-hydrothermal system, with a special emphasis on variations in volcanic activity and tracking its state of unrest.
List of publications by Dmitri Rouvet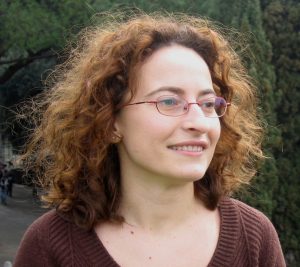 Claudia Adduce
Full professor of Hydraulics at Università degli Studi Roma tre.
Her main interests are sediment transport, stratified and rotating flows, investaged both with laboratory experiments and with 3D Large Eddy Simulations.
List of publications by prof. Claudia Adduce
Conference organising committee
Marco Pilotti: marco.pilotti@unibs.it
Giulia Valerio: giulia.valerio@unibs.it
Riccardo Bonomelli: r.bonomelli@unibs.it
Gabriele Farina: gabriele.farina@unibs.it
Useful link with general information:
https://www.bresciatourism.it/en/visit-brescia/
https://www.unibs.it/it/
Pictures of the speakers:
This event was organized with the support of: